About Skip Printing
Specializing in Service for over 36 Years
Skip Printing has been in the printing and marketing services business for thirty-six years-a milestone in the industry. We are a "one stop shop" offering expertise in the areas of printing, mailing, design, and many other marketing services. Our team is comprised of industry experts all just waiting to help your business work more efficiently and make your workday run smoother. We are your partner and work through the entire process with you, no matter how large or small the job is. We've seen it all and can offer expertise.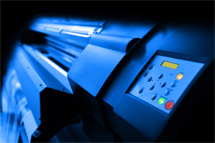 In addition to our years of experience and high level of customer service, we feel that our advantage is having a centrally located team. Having our team located in one spot allows us to work together to ensure every single detail is covered. That means that your work is done quickly, accurately, and with much confidence and ability. We work hard so you don't have to!
We are located in Roseville, Michigan, but we have serviced customers from all over the country. With thirty-six years of experience we've seen a thing or two, and we offer solutions and a high level of service that will take the pressure off of you. If you pass a project our way, you can cross that off your to do list and feel confident that we'll deliver on time every time.
Become part of our loyal following, and see what fast, friendly, and attentive service Skip Printing can provide to your business. We look forward to hearing from you!